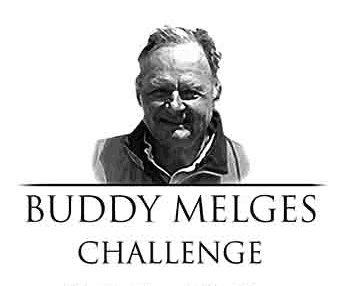 The second day of racing at the Buddy Melges Challenge at the US Sailing Center Sheboygan in Sheboygan, Wisconsin, USA, was another interesting day for the 15 international teams in the Elliott 6ms. The winds decreased during the day from a high of 10-12 knots down to less than 5 by the end of the day. The Initial stage was completed and the top four teams in each group advance to the Quarter Final Round Robin while the bottom four teams in each group moved on to the Consolation Round Robin. Three flights of the Quarter Finals were completed and the results show no clear leader with four teams winning 2 of 3 matches and 4 teams winning 1 of 3. The top 8 have all to play for tomorrow with the top four teams advancing to the Semi Finals.
Quarter Final Round Robin:
Barkow (USA) 2-1
Spithill (AUS) 1-2
Mulder (NED) 2-1
Osborne (NZL) 2-1
Tunnicliffe (USA) 1-2
Meldgaard (DEN) 2-1
Souter (AUS) 1-2
Tulloch (USA) 1-2
Initial Round Robin Results:
Group A:
1-Sally Barkow-USA 5-1
2-Sam Osborne-NZL 5-1
3-Anna Tunnicliffe-USA 4-2
4-Genny Tulloch-USA 4-2
5-Ru Wang-CHN 2-4
6-Juliana Mota-BRA 1-5
7-Anne Marie Shewfelt-CAN 0-8
Group B:
1-Katie Spithill-AUS 6-1
2-Mandy Mulder-NED 5-2
3-Lotte Meldgaard-DEN 5-2
4-Nicky Souter-AUS 4-3
5-Juliana Senfft-BRA 3-4
6-Katie Abbott-CAN 3-4
7-Maegan Ruhlman-USA 2-5
8-Maggie Shea-USA 0-7
Racing continues tomorrow with the Quarter Finals. The Round Robin for the Lower Placings (9th through 15th) will follow. Te Semi Finals and Finals are scheduled for Sunday.
Live tracking and video is available during racing on the
US Sailing Center Sheboygan website
.
For more information, visit
www.wimra.org/regatta_detail.asp?rk=295
or
www.ussailingcentersheboygan.org
.
An article in the local paper:
http://www.sheboyganpress.com/article/20100910/SHE0101/9100443/Setting-sail