Revised Match Race Rankings - 16 May 2012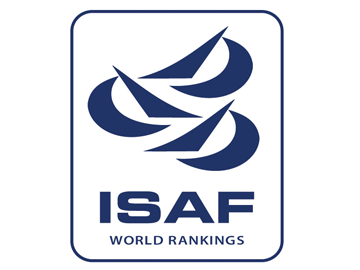 The ISAF Women's Match Race Rankings 16 May 2012 have been re-released following an administrative error.
Anna Tunnicliffe (USA) retains top spot in the Women's Rankings following her victory at the ISAF Grade 1 Semaine Olympique Francaise in Hyeres, France.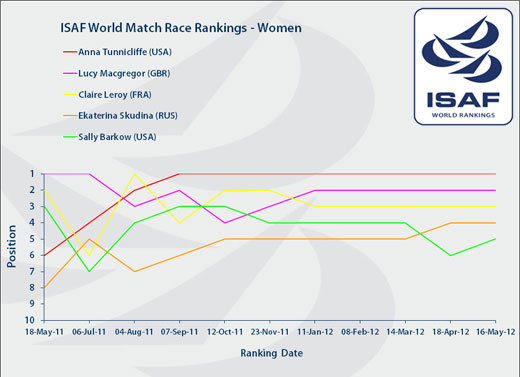 The American has dominated the rankings since 7 September 2011 and with Olympic qualification also assured she will be the one to beat at the London 2012 Olympic Sailing Competition.
As World #2 Lucy Macgregor (GBR) is just 36 points behind Tunnicliffe in the rankings, a position she has held throughout 2012. But with Skandia Sail for Gold and the 2012 ISAF Women's Match Racing Worlds coming up Macgregor will be aiming to regain the spot she lost last year.
Renee Groeneveld (NED) fell from World #11 to World #14, but this won't concern the Dutch sailor after she came through a do or die Olympic Trial against Mandy Mulder at Weymouth and Portland. Groeneveld defeated Mulder 9-3 and came from two points down to storm through and take the Dutch spot at London 2012.
Australia's Olivia Price continues her march up the Women's Rankings at a rate of knots and moves up to a personal best of World #9. The Australian has been showing good consistency in 2012 with a number of podium finishes and following a ninth place in the big Hyeres winds she breaks into the top ten for the first time.
Click here for the Women's Rankings
The next release of the ISAF World Match Race Rankings will be 13 June 2012.
ISAF World Match Race Rankings -
www.sailing.org/mrrankings
(From the ISAF website:
www.sailing.org
)