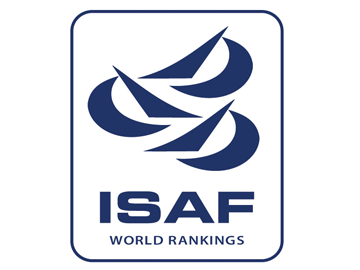 Anna Tunnicliffe (USA) and Ian Williams (GBR) continue to remain in pole position in the Women's and Open ISAF Match Race Rankings although there has been significant movement in the trailing packs.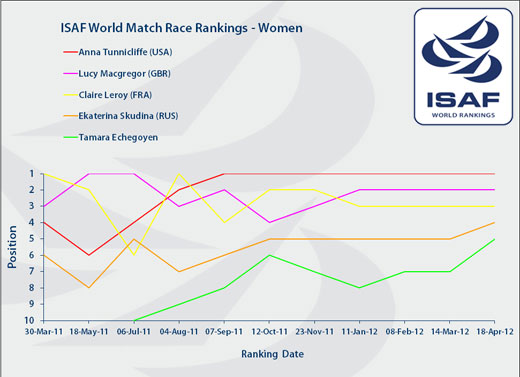 Women's Rankings
2011 ISAF Rolex World Sailor of the Year, Anna Tunnicliffe (USA) stormed to a regatta victory at the Trofeo S.A.R. Princess Sofia MAPFRE defeating Olivia Price (AUS) in the final. The Americans win further solidifies her position as the world's best women's match racer at the moment.
Ekaterina Skudina (RUS) won the other ISAF Grade 1 event in March, the St Quay Women Match Racing in France. The Russian overcame home favourite Claire Leroy (FRA) to take the honours and moves up to World #4, a personal best.
Slovenia's Vesna Dekleva Paoli had a good month finishing third at the Seascape Match Race in Portoroz, Slovenia before winning the Slovenian Open Match Racing Championship in Izola, Slovenia. She climbs from World #23 to World #18.
With the fourth of seven ISAF Sailing World Cup Regattas, Semaine Olympique Francaise in Hyeres, France, just around the corner and eight of the world's top ten Women's Match Racers registered to sail there may be some movement in the next rankings release.
Click here for the Women's Rankings
The next release of the ISAF World Match Race Rankings will be 16 May 2012.
ISAF World Match Race Rankings -
www.sailing.org/mrrankings
(From the ISAF website:
www.sailing.org
)